The Contact ... July

Click here...Our newsletter, Branch News
Annual Ray Ponto Golf Tournament
Everyone!
Golfers – Seasoned and Beginners!
An opportunity to golf and/or try golfing for the first time!
Or
For those who wish to support the good cause but do not wish to participate in the golf tournament join us for the evening dinner!
The Kanata Legion has organized this fun day fundraiser to support
The Homeless Veterans of OntarioAssistance Fund.
Please consider this fun day fundraiser being held on:
Thursday, August 13, 2015.
For further details please refer to the attached letter and registration form.
Registration deadline is August 8, 2015.
To register and for further information, please contact: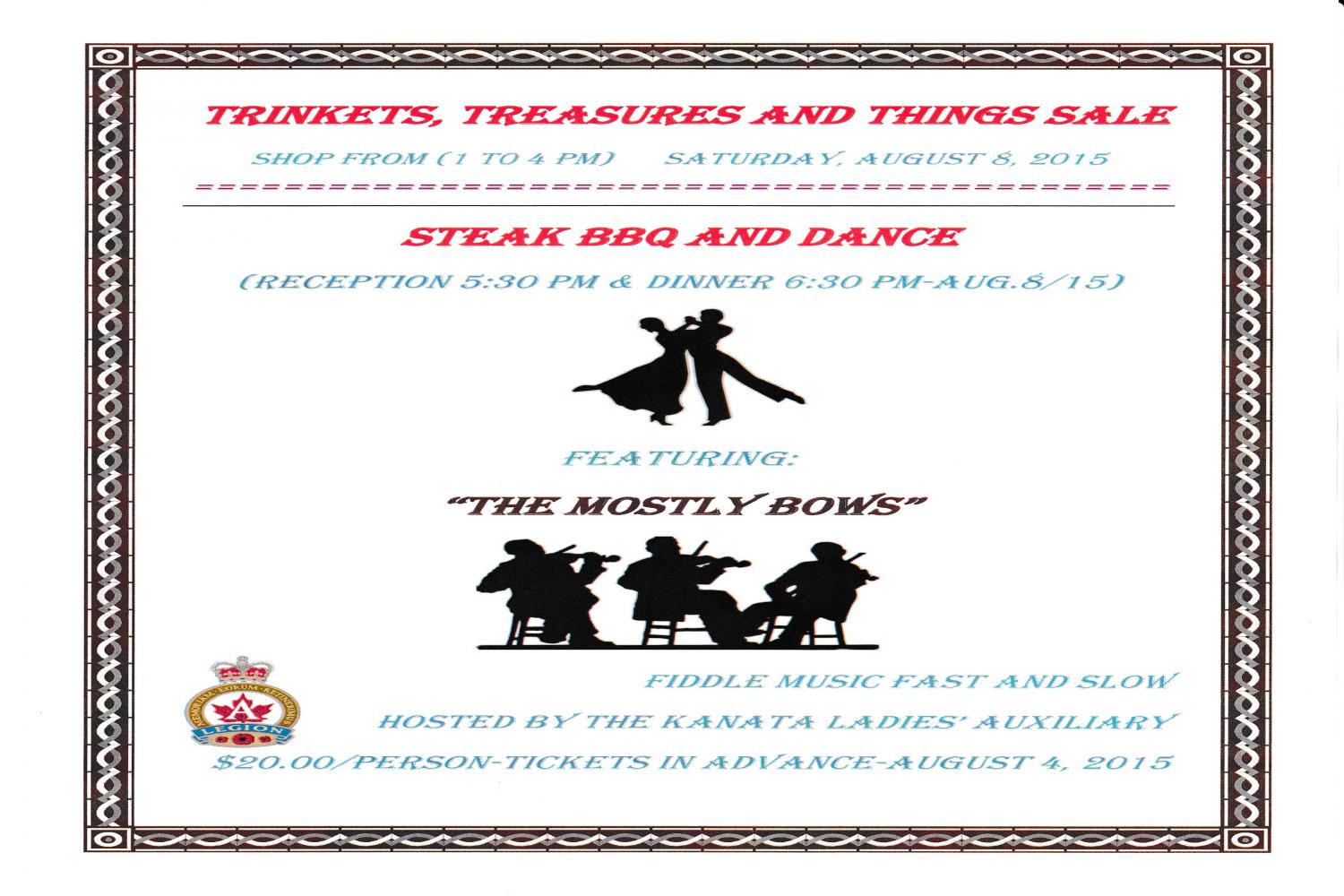 LA poster for Trinkets Treasures Things Sale - Steak BBQ and Dance. Click below for poster
Burning the mortgage...Click link to see the video
Mark your calendars...
Major events coming up...
See below...
_________________________

COFFEE WEDNESDAYS
JOIN US FOR COFFEE AND COMRADESHIP
JOIN US EVERY LAST FRIDAY OF THE MONTH AT 5:30 FOR PIZZA. CALL US AND LET US KNOW IF YOU ARE COMING


FISH AND CHIPS FRIDAYS 11:30 TO 1:00
THE BEST FISH AND CHIPS IN OTTAWA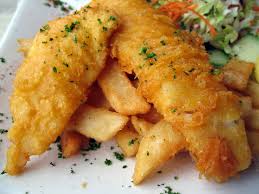 613 591 5570

Superb Photographs of Remembrance Day Ceremony, Kanata
********
Like us on Facebook
Weekly Events
Fridays Fish and Chips from 11:30 to 1:00 (The Best Fish and Chips in town!)
Sunday 12:30 Bingo
Tuesdays 7:30 p.m. Euchre Night
Wednesday 9:00 to 11:00 Coffee morning
Thursdays 7:30pm Darts (mixed)
Foot Care Clinic. 2nd and last Tuesday 12:00pm to 4pm
Executive meeting 2nd Wednesday of the month
General Meeting 3rd Wednesday of the month. 7:30pm
Ladies' Auxiliary Meeting 1st Wednesday of the month 7:30
----The local Harvey's fast food restaurants would like to show their appreciation for all veterans and those serving in the military. They are offering a fifty percent discount to members and their companions. The participating locations include. ( Kanata Centrum, Eagleson Rd in Bridlewood, Bells Corners and Merivale at Baseline
------
------------------------------------------------------------------------------------------------------------------------------------------------------------------------------

------------------------------------------------------------------------------------------------------------------------------------------------------------------------------

******